User talk:Kittychanley
From TerraFirmaCraft Plus Wiki
Please use this page to discuss anything that should be added to my user page, like contact info, or if you want a biography. This page is not for discussing me as a person. :P
This page can also be used to send me quick messages, although Email or a forum PM is a much better way to contact me.
Messages
Completely revamp seasons?
It's been hanging there with two lines of text for a while, want me to update it and make it nicer? I've been thinking of a chart similar to the Biome page with images and a description.
—Juan
Consolidate mobs and crops?
I realize you just made a bunch of new articles for mobs and you're working on updating crop articles, but consider consolidating all of the mobs on Mobs and all of the crops (grains and veggies) in Crops (or something similar, maybe just at Agriculture), probably with summary tables at the top.
Most of the mob articles aren't going to have too much to say other than what is already listed in the Entity box, or can be simplified to, for example, "The creeper appears and behaves like the non-mod creeper, except for the following:".
Crops have a lot of behavior that is the same for a number of crops (grains to flour/dough/bread, etc.), so it would be less work to maintain a single description on a consolidated page.
—munin ·


· 08:16, 2 June 2014 (UTC)
Consolidation was indeed considered to reduce redundancy and make it easier to maintain. However, the decision was made that there is indeed enough unique information for each crop/mob to warrant an individual page. For example, the individual crop pages are quick ways to see high resolution images of the crops in the different stages. The individual IDs and such for these unique items is also useful for players searching about very specific things. As for the mobs, there is actually A LOT different with TFC mobs versus their vanilla counterparts, and there is extremely different unique information for each creature that requires individual pages. The Mobs page is simply going to be used more as a category/jump page to quickly see the links to all the individual pages. --Kittychanley (talk) 08:39, 2 June 2014 (UTC)
Sounds good. —munin · · 17:05, 2 June 2014 (UTC)
Manufactured Items vs. Raw Material
These categories seem intuitive, but Flux has me confused, so I wanted to check with you. Does Raw Material mean an item that doesn't need to be crafted (like Straw) and Flux is just miscategorized (unless there's a way to obtain it without crafting I don't know about), or does Raw Material mean something which is used to craft other things (in which case some manufactured items might also be raw materials)?
—munin ·


· 05:46, 4 June 2014 (UTC)
I didn't make the categories, and I didn't put anything in them. So I have no idea. IMHO, raw materials should be items that you get without crafting. --Kittychanley (talk) 06:01, 4 June 2014 (UTC)
It looks like they were created by a user who has recently been blocked. If it was their personal project, I guess I won't add any more articles to those categories.
—munin · · 06:15, 4 June 2014 (UTC)
keep undoing or you rollback?
Should I keep working on undoing the vandalism or do you want to just do a rollback? —munin ·


· 13:31, 2 November 2014 (CST)
There's only 40 or so left. I'll keep working until you say otherwise. —munin · · 13:37, 2 November 2014 (CST)
I'll do a rollback. --Kittychanley (talk) 15:58, 2 November 2014 (CST)
k.done.—munin · · 13:40, 2 November 2014 (CST)
missing file
Hello, I just noticed that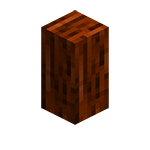 is missing, should I try to upload it myself? --Noname 42 (talk) 07:11, 10 August 2015 (CDT)
I fixed it, thanks for letting me know. For future reference, just let me know of any missing images, don't try to upload it yourself. --Kittychanley (talk) 11:55, 10 August 2015 (CDT)